"We all deserve a home" June Poster by Sebastian Guerrini
Each month a new poster made by Sebastian Guerrini will be available for download at guerriniisland.com. Feel free to use it as a background, print it or share it to a friend.
June's Poster of the Month is "We all deserve a home". Please check guerriniisland.com and Guerrini Design Island's Facebook and Instagram every month for new posters and art.
How to set as a background image:
PC: Right click and download image. Right click on the downloaded file and set as background.
Mobile: Long tap and download image. Set image as background from your Photos app.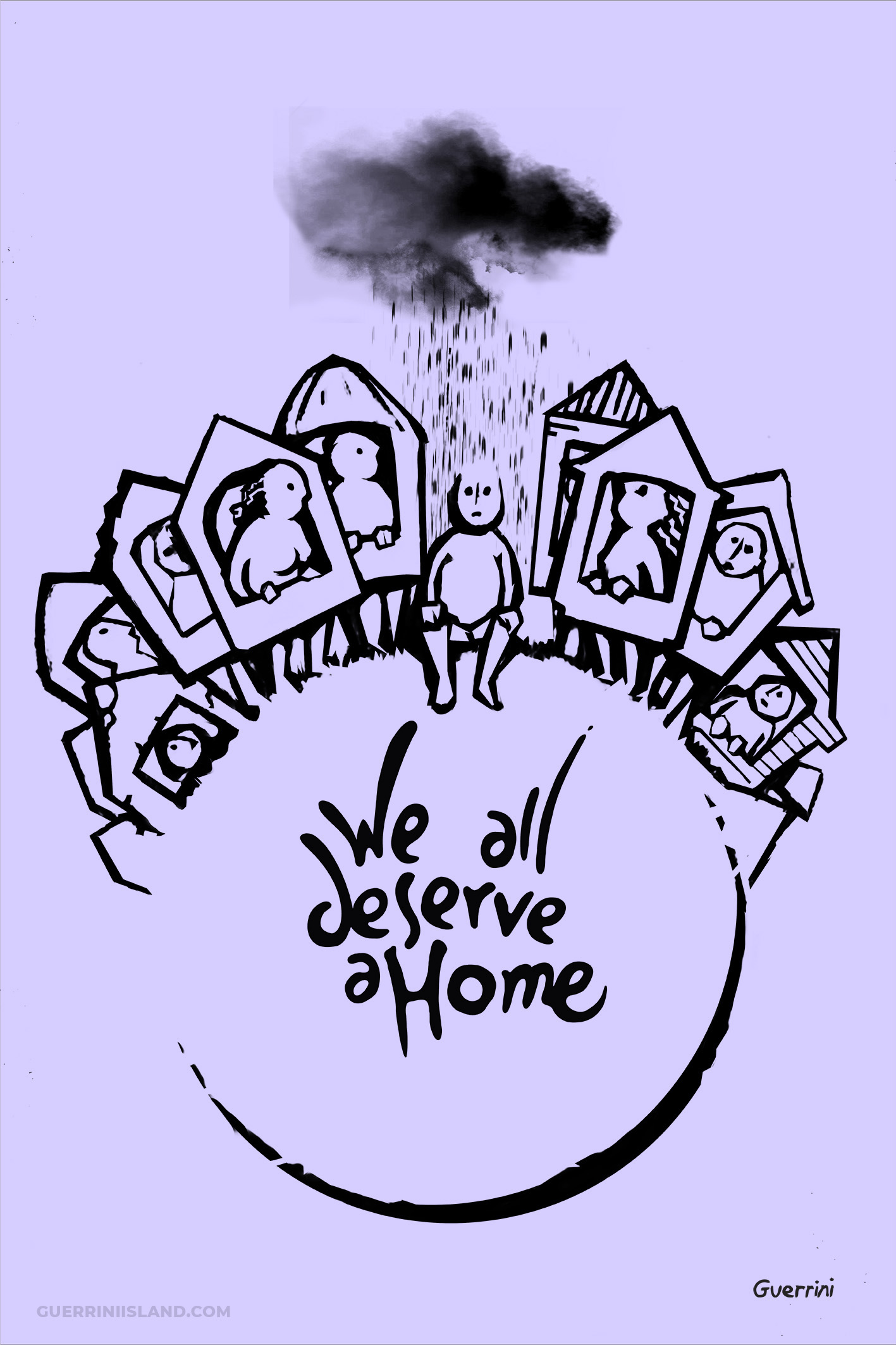 Direct link to poster