La Casa por el Tejado ("The House on the Roof") is a company who specializes in the creation of attic spaces–originally only to be found within the urban environment of Barcelona's Eixample neighborhood–the company has since then expanded its horizons to include work which currently adorns the skylines of several major european cities.  
Based on a business analysis, as well as the company's market and the development plans, an integrated communications system was mapped out. The upper accent over the letter 'B' of Barcelona is where the design of the brand really synthesizes–this visual mark represents the new attic spaces as an integral part of the structure. Even from a distance, this visual trigger indicates there is work being done. To complement the urbanistic idea represented, the symbol and name are set upon a labyrinthine textur, that in a playful way, integrates silhouettes of the different styles of architecture that inhabit the cities in which the company works. All in all, this graphic cloak brings a basic elegance to the presentations of the brand, by equipping them with a certain mystery–typical of the unique know-how that the company possesses.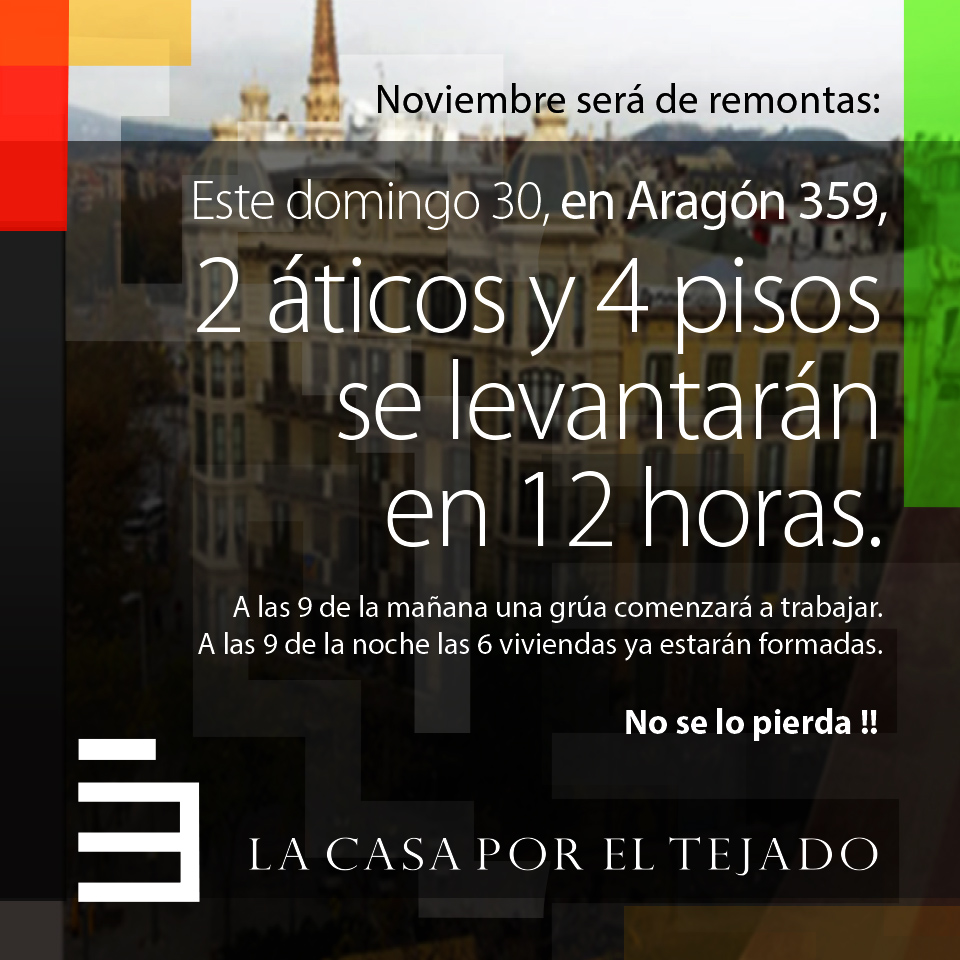 The event las ornadas Internacionales sobre las transformaciones de la ciudad (The International Conference for the transformation of the city) was a product of La Casa por el Tejado. For this event, which was founded by a company from the CaixaForum Foundation, a new visual identity scheme was designed. The new identity was to connect the conference to La Casa por el Tejado, yet vary enough to portray the actual growth dynamics of the cities, and their individual activities. Meaning the identity of the event was presented as a feature of the very company orchestrating the event.